Return to a life without the pain associated with peripheral neuropathy.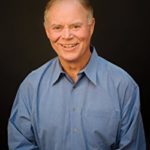 "If you suffer from pain due to Peripheral Neuropathy – tingling, numbness, burning, or you can't even feel your feet, I invite you to call our office and schedule an appointment to learn more about the latest pain therapy available.
More than 20 million Americans suffer from Peripheral Neuropathy, a condition caused by damage to the nerves. Whether it's work, play or time spent with the family, Neuropathy pain ultimately lowers your quality of life by affecting everything that you do.
At our clinic there is hope. You may get rid of your pain and get your life back. Our goal is to help you have a better quality of life. Call and schedule your appointment to speak with me personally. We will explain the options for therapy and determine whether you qualify for our program. There is absolutely no obligation, and the only thing you have to lose is your pain." – Dr.John Mooney
Pain in Your Hands or Feet?
If you are tired of taking endless prescription painkillers for your peripheral neuropathy, we have great news for you! At the Premier Healthcare,  we have developed a drug-free program utilizing multiple therapies to relieve your symptoms of peripheral neuropathy.
The treatment includes a series of precise techniques applied in combination with a very specific electro-stimulation program designed to reduce pain, inflammation, and swelling, thus restoring normal sensation to the legs and feet. Most patients have reported improved sleep, mobility, and a return to normal activities.
Our goal: NO MORE Pain, NO MORE Numbness, NO MORE Tingling, and NO MORE Burning! Most patients begin to sleep better, walk with ease, return to normal activities and start enjoying their lives again!

---
Get Help with Restless Leg Syndrome:
You are not alone. Millions of Americans suffer from restless leg syndrome or "RLS."  RLS is a form of "peripheral neuropathy, " a disorder of the nerve system. For some, RLS limits their sleep and makes it difficult to just be at peace and relax. It can cause insomnia and eventually anxiety, depression or confusion. That is no way to live. Helping people with this problem has become a primary focus for Dr. Mooney. He wants people to live without these symptoms and to help them get their lives back.
Most commonly caused by diabetes, peripheral neuropathy symptoms can be a result of problems such as traumatic injuries, infections, metabolic problems and exposure to toxins.
Restless Leg Syndrom (RLS) typically is described as abnormal unpleasant sensations in their calves, thighs or feet and sometimes in the arms. Symptoms often expressed as:
Crawling
Creeping
Pulling
Throbbing
Itching
Pain
Tugging
Gnawing
Burning
It's common for symptoms to fluctuate in severity, and occasionally symptoms disappear for periods of time.
Some people with restless legs syndrome never seek medical attention because they worry that their symptoms are too difficult to describe or won't be taken seriously. And often, these good people have been frustrated by the traditional care they've received and are still seeking help. If that describes you, don't give up because perhaps Dr. Mooney can help.  He practices a multi-pronged attack on this condition. It is a unique program that not many doctors have studied. And the beautiful thing is that when these health situations are resolved, people have great improvements in the quality of their lives. In many cases, they can live life like they used to.
Innovative care provides powerful results.
You can save time by filling out the Neuropathy Admission Application and then bring it in with you. This will help the doctor decided if this neuropathy program will work for you.